Today me and Jeff and Jennifer and that yellow dog who is my boyfriend played in the backyard and it was the best day of my life.
Here is a pikture of that dog whose name is kodey. he is very handsum. Have you ever had a boyfrend? he is a very gud boy. gud boy, kodey.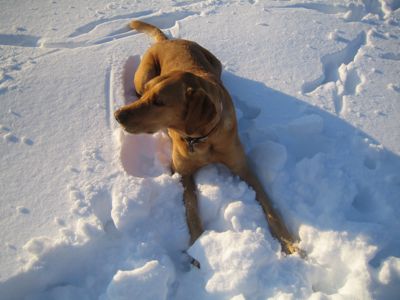 Kodey can run very fast but i can run faster. sometims men like that at leest thats what rachel says but her boyfrend broke up with her i think because he never comes over like kodey does.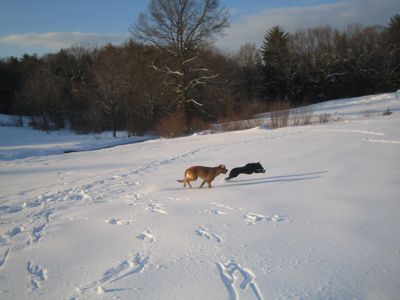 somtimes its hard to run in the snow because i am shorter than other peopel. somtimes kodey katches me but i donut mind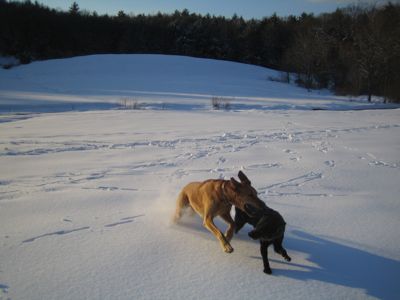 becasue when we kiss oooooh fire (i dont get that joke thats rachels joke)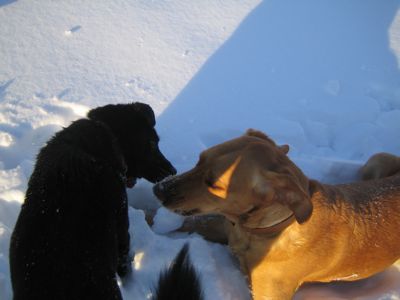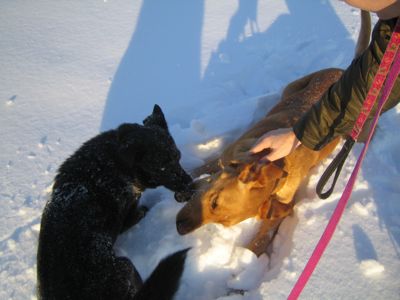 anyways. we have a lot of common interests and shared valews and thats what makes it work.